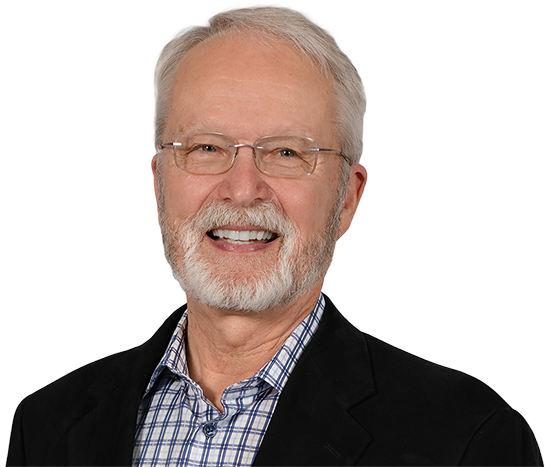 I am a Licensed Marriage and Family Therapist (LMFT) in Oklahoma, a clinical member the American Association for Marriage and Family Therapy (AAMFT), and a Licensed Alcohol and Drug Counselor (LADC) in Oklahoma with more than 30 years' experience in private practice. I previously served as secretary for the Oklahoma Chapter of the American Association for Marriage and Family Therapy board.
I am also an Internal Family Systems (IFS) Practitioner who has trained personally under IFS founder Dr. Richard Schwartz, and have completed post-advanced training in working with couples under Toni Herbine-Blank (Intimacy From the Inside Out, IFIO). Pioneered by Dr. Schwartz, IFS is a model of psychotherapy that helps clients gain clarity and courage to become more comfortable in their skin as well as helps those impacted by trauma. IFS is sometimes called Parts Therapy because it helps clients identify different parts within themselves, helps them relax, and heal. Toni Herbine-Blank has established one of the most effective models for working with couples.
My goal is to combine the best understanding of human behavior with a Biblical faith. I provide professional counseling services for individuals, couples, and families utilizing principles from psychology, especially family systems theory, in the context of a meaningful faith. I believe that, when properly understood and applied, the principles of modern behavioral science and those of a personal faith can be integrated to provide a holistic approach to the healing of life's hurts. While this approach is anchored in Biblical principles, the personal religious convictions of all clients are recognized and respected.
In addition to my extensive work as a therapist and drug and alcohol counselor, I am also a certified spiritual director through HeartPaths in Oklahoma City and a long-time student and teacher of meditation. My extensive background and experience also include serving as a pastor in the United Methodist Church for 36 years.
I hold a Doctor of Ministry degree from Drew University, a Master of Divinity degree from Asbury Theological Seminary, and a Bachelor's degree in Radio-TV Journalism from the University of Tulsa. Additionally, I completed 20 hours of post-doctoral marriage and family studies at the University of Oklahoma and Oklahoma State University and completed clinical training at Presbyterian Hospital in Oklahoma City, where I worked in the inpatient and outpatient chemical dependency settings.